In the second half of the nineteenth century, three generations of young rebellious artists and designers revolutionized the visual arts in Britain and challenged the new industrial world around them. The Pre-Raphaelite Brotherhood, William Morris and his associates, and the champions of the Arts and Crafts movement offered a radical artistic and social vision that found inspiration in the preindustrial past and decisively influenced visual culture in Britain and beyond. Victorian Radicals brought together approximately 145 paintings, works on paper, and works of decorative art—many never shown outside the UK—to illuminate this most dynamic period of British art in an exhibition of unparalleled historical and visual richness.
Showcasing the work of Ford Madox Brown, Edward Burne-Jones, William Holman Hunt, John Everett Millais, William Morris, Dante Gabriel Rossetti, and Elizabeth Siddall, among others, this display represented the spectrum of avant-garde practices of the Victorian period. These artists' attention to detail, use of vibrant colors, and engagement with both literary themes and contemporary life were illustrated through a selection of paintings, drawings, and watercolors presented alongside superb examples of decorative art.
Credits
Victorian Radicals: From the Pre-Raphaelites to the Arts and Crafts Movement was organized by the American Federation of Arts and Birmingham Museums Trust. This exhibition was supported by a grant from the National Endowment for the Arts. Additional funding was provided by Clare McKeon and the Dr. Lee MacCormick Edwards Charitable Foundation. Victorian Radicals was curated by Tim Barringer, Paul Mellon Professor of the History of Art at Yale University; Martin Ellis, independent curator; and Victoria Osborne at Birmingham Museums Trust. The organizing curator at the Yale Center for British Art was Courtney Skipton Long, Acting Assistant Curator of Prints and Drawings.
Top image
Victorian Radicals installation, third-floor galleries, Yale Center for British Art, photo by Richard Caspole
Extended reading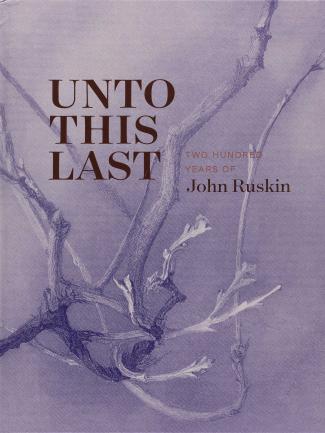 Publication
Unto This Last: Two Hundred Years of John Ruskin