The Center presented the first North American survey of the work of Eileen Hogan (born 1946). The exhibition examined Hogan's artistic process and featured sketchbooks alongside finished paintings. While a steadfast figurative artist throughout her career, two dominant subjects have emerged in Hogan's work in recent years: gardens and portraiture. Her interest in gardens was inspired by private squares in London, encountered on her regular walk between her home and studio and, later, by her repeated visits to Little Sparta, the garden created in the Pentland Hills near Edinburgh, Scotland, by the artist and poet Ian Hamilton Finlay. The exhibition also included the works that emerged from Hogan's time as artist-in-residence at the Garden Museum in London during 2015–16, when friends and colleagues were invited to nominate a favorite green space in London.
It was at Little Sparta that Hogan's interest in formal portraiture was kindled. She happened to be present while an oral historian was recording Finlay, and she began to sketch the poet's different expressions as he spoke. She has subsequently drawn and painted Finlay many times, and in fact, continues to paint many people of note while they are being recorded. The resulting portraits are insightful depictions of the sitters at their most vulnerable, captured as they narrate their lives—a pioneering approach that alters the dynamics of the encounter as well as the resulting work.
Credits
Eileen Hogan: Personal Geographies was curated by Elisabeth Fairman, the Center's Chief Curator of Rare Books and Manuscripts. A fully illustrated book, edited by Fairman, with additional essays by Hogan, Duncan Robinson, Roderick Conway Morris, Todd Longstaffe-Gowan, and Sarah Victoria Turner, accompanied the exhibition.
Top image
Eileen Hogan: Personal Geographies installation, Yale Center for British Art, photo by Richard Caspole, all works © Eileen Hogan
Extended reading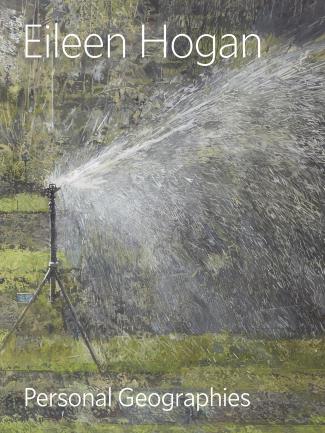 Eileen Hogan: Personal Geographies