"Britain in the World" renewed
In January 2020, the Yale Center for British Art rehung its second-floor galleries as part of its ongoing Britain in the World series featuring works from 1860 to present. Sadly, with the spread of COVID-19, few visitors were able to experience the new installation. Now, with the museum still closed to the public, we wanted to share a few highlights from these galleries and take you behind the scenes to hear from our colleague who planned for this display.
Rachel Stratton is a Postdoctoral Research Associate in Art Collections at the YCBA. A recent graduate of the Courtauld Institute of Art in London, Stratton spent the last twelve months working with Matthew Hargraves, Chief Curator of Art Collections, on a number of curatorial projects including the development and implementation of a plan to display modern and contemporary works of British art from our collection. We asked Stratton to share her insight into this project and its presentation at the Center. Here's what she had to say: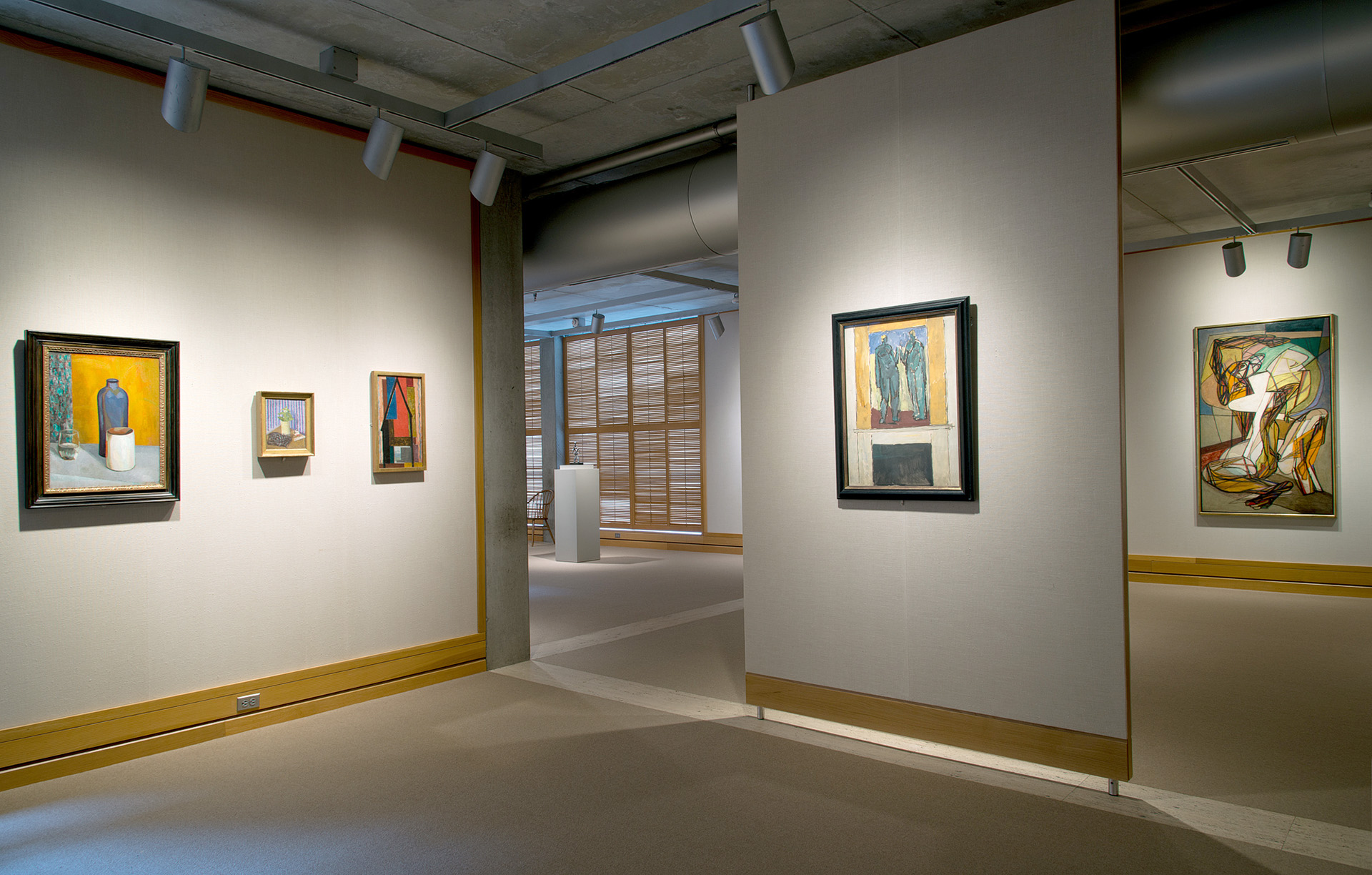 What can you tell us about the rehang of the second-floor galleries?
The challenge for me was to create visually stimulating and thought-provoking groupings while also maintaining the sense of chronology of British art created between 1860 to the present. I was keen that work by women artists be front and center of the display, for instance, so I included pieces by Barbara Hepworth, Rebecca Salter, and Julie Roberts in the opening two bays as a means to really foreground their presence within this chronology.
Gwen John is another artist I wanted to celebrate. In terms of the Center's holdings of her work, John is one of the best represented female artists in our collection. A stalwart of British modernism, she was a favorite artist of Paul Mellon and his wife Rachel Lambert Mellon, and since coming to the Center, I have come to love her quiet but intense paintings and drawings, and I was able to include two of her paintings in this new installation.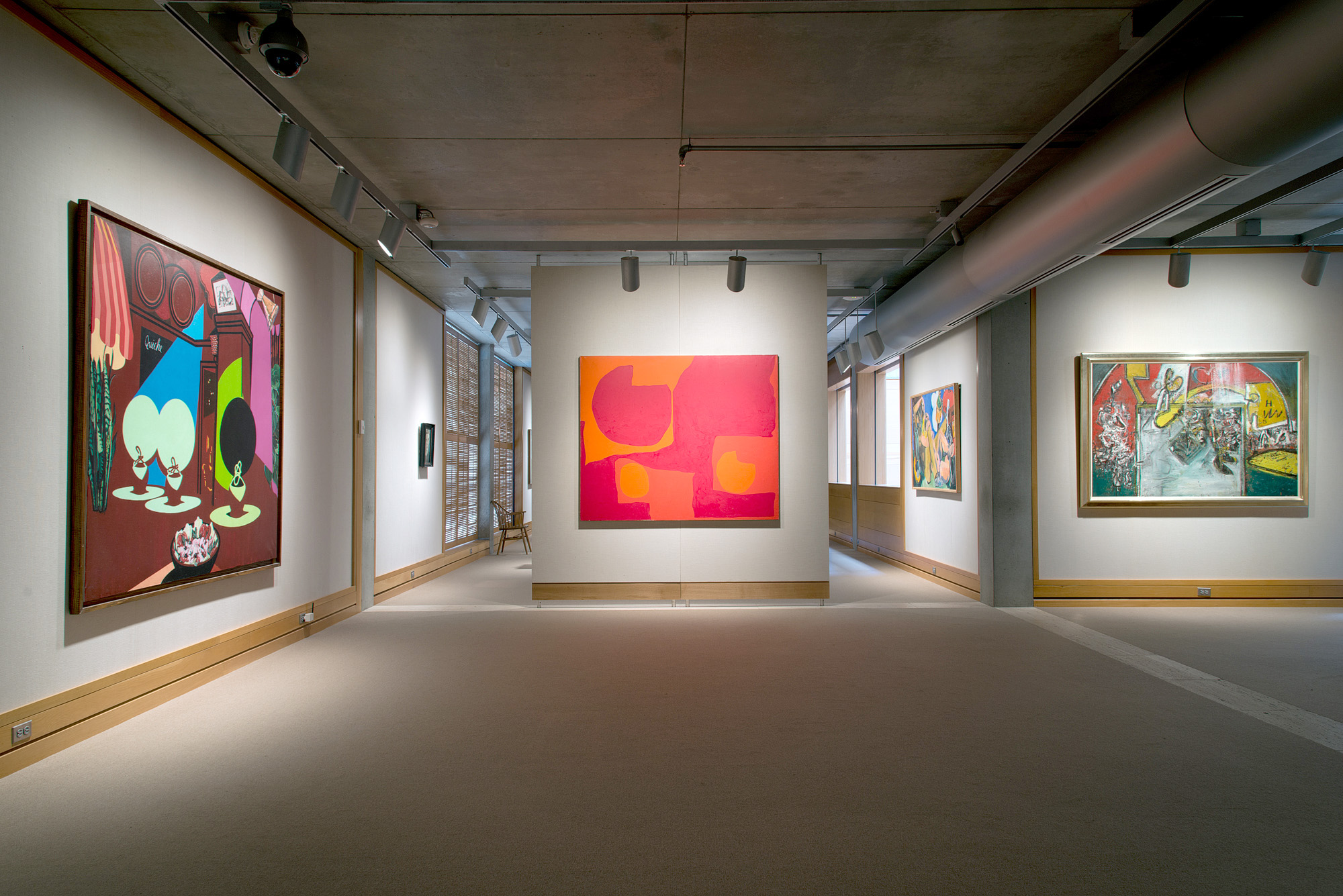 How did you decide to arrange the objects?
A priority of mine was to make sure the artworks had space to breathe, so I limited myself to about fifty objects and, where possible, opened up the space to introduce external light from the street. I also selected artworks that resonate with Louis Kahn's modular architecture. This is particularly effective in the section of large-scale abstract works from the later twentieth century.
For example, I like the way that John Hoyland's painting, Devilaya 28.12.77 (1977), reinforces the modularity of Kahn's architecture while also cutting across it with its dramatic diagonal sweep. There is also a gratifying relationship between the Hoyland and Anthony Caro's Table Piece CII (1970), as the painting's geometry and inflections of yellow find their complement in Caro's angular, yellow, steel sculpture.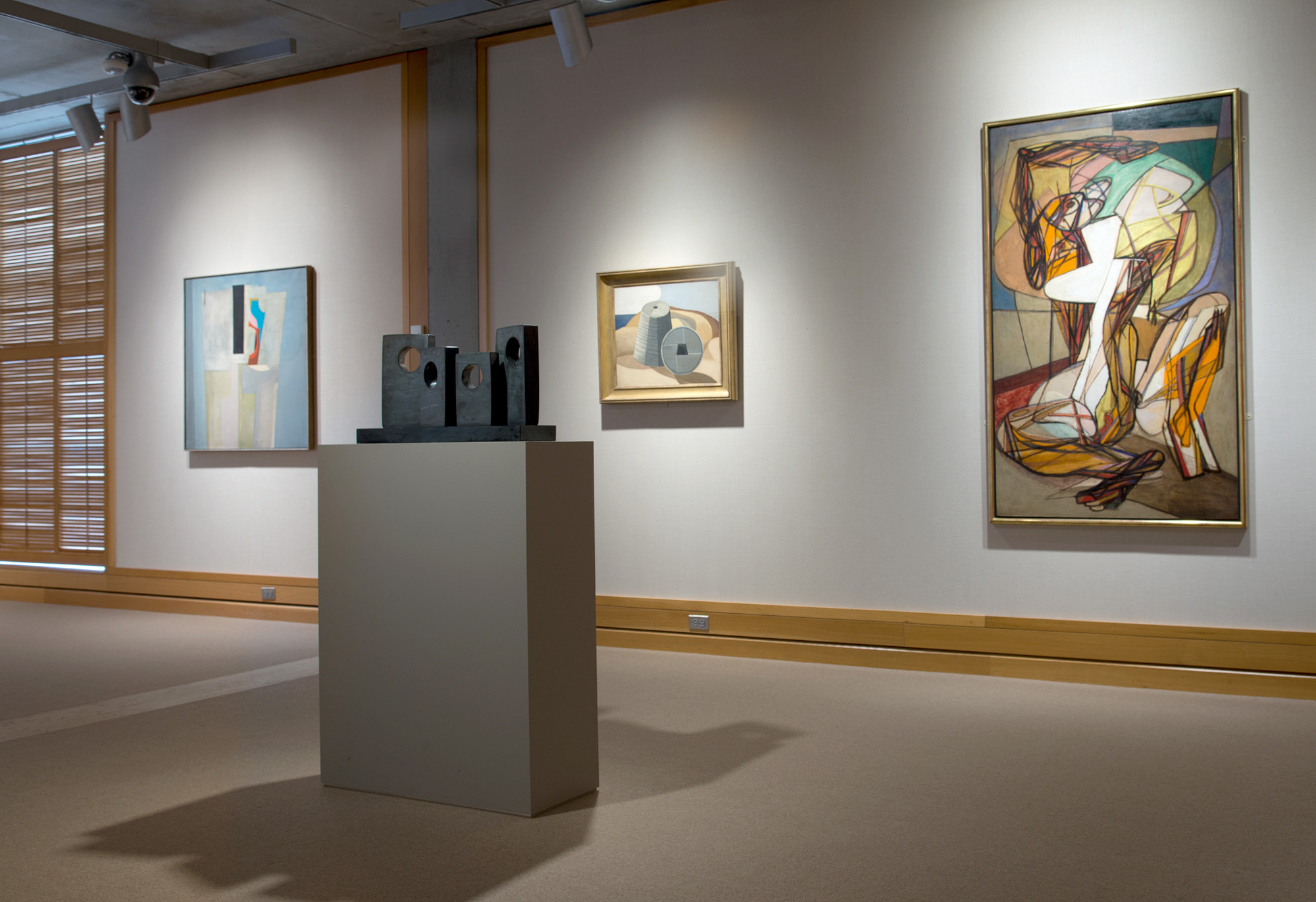 Are there any surprises in the rehang?
There are a number of works in the display that haven't been shown for a long time, some not ever. Stanley William Hayter's painting Work in Progress (1936) hasn't been shown in over a decade. I was particularly excited about this work because I have long been interested in British surrealism and its international connections. The painting was included in the First International Exhibition of Surrealism in London, in 1936, which was organized in defiance of European nationalism. It is a reminder that art of all types can be actors in political and social justice issues. Hayter became a powerful figure in surrealist circles, first establishing his print studio, Atelier 17, in Paris in the 1920s and then in New York in the 1940s. Here, he explored the potential of printmaking as a surrealist medium by encouraging "automatic drawing" directly onto the printing plate. The female figure in Work in Progress seems to have originated from this type of free-form drawing and was only later worked into a more formalized painting. 

Interview by Courtney Skipton Long, Acting Assistant Curator of Prints and Drawings, Yale Center for British Art