Earning our stripes with Neville Wisdom
The face mask, a symbol of safety and protection from disease, has become an unspoken communication and an accessory. Whether one's style is standard medical, designer, or DIY, face masks are now a part of our daily attire—destined to forever remind us of this historic moment. With this in mind, colleagues at the Center sought a memento for the staff to commemorate our collective work-from-home experience and to remind everyone to stay safe in style until we can all be together again.
We did not need to look far, as the perfect fit was right here in New Haven: Neville Wisdom, a local designer and friend of the Center, has been making fashionable face masks since the spring. Colleagues were thrilled to learn that one of his designs was an excellent match for one of the Center's most iconic paintings, George Stubbs's Zebra!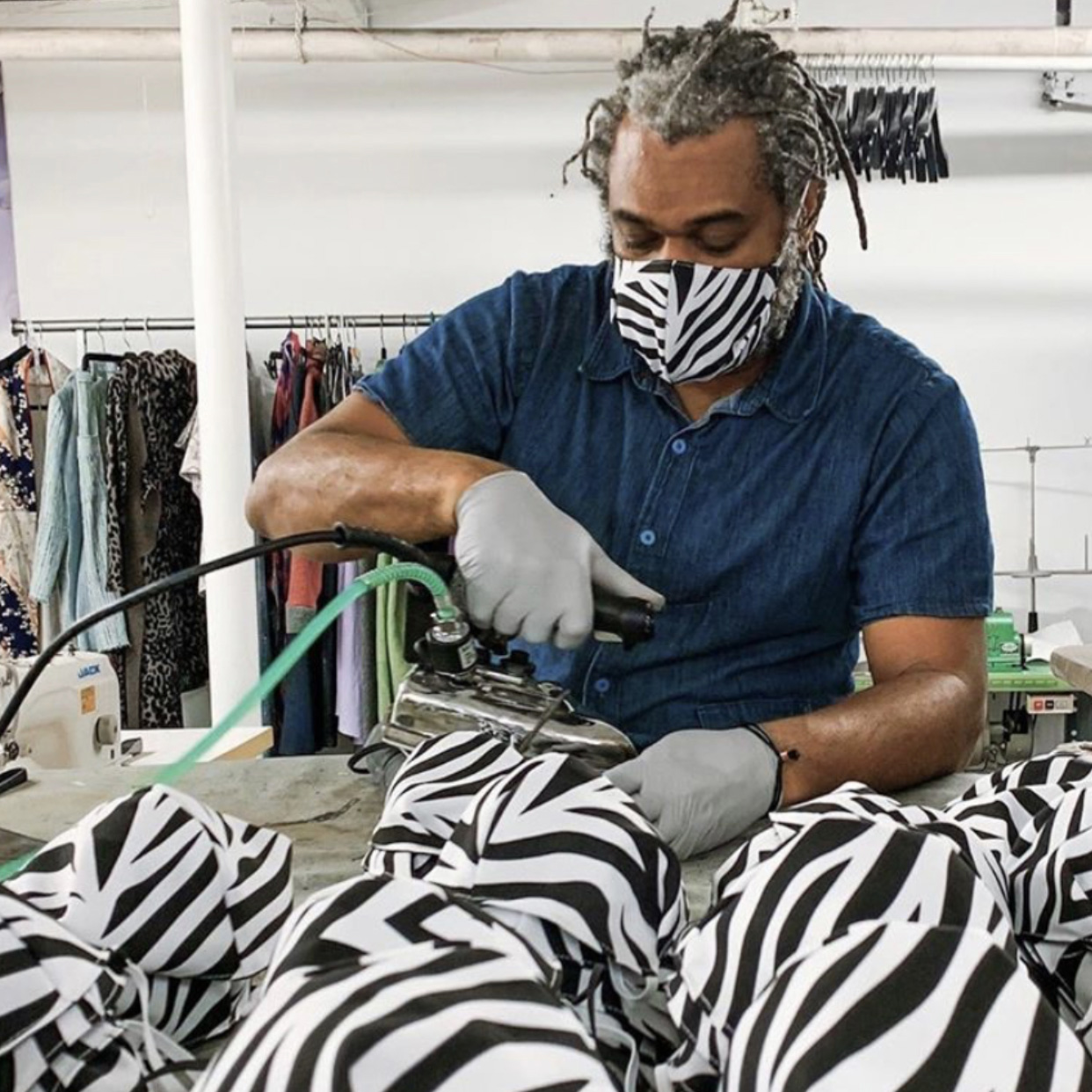 Anissa Pellegrino, Assistant Museum Shop Manager, interviewed Wisdom to find out what inspired his foray into mask making:
What inspires you?
My inspiration changes. It could be a bird. It could be a scene. It could be someone walking down the street. It could be a building. It changes with a triggering mechanism in my brain that attaches itself to something visual—and then the desire to want to elaborate on it in a personal way. At this juncture in my life as a small business owner, [and] as a kid from a small rural community in Jamaica who has traveled many miles to chase a dream/design, I am much more comfortable with being completely true to the idea of design without restraints.
Do you have any rules that you design by?
My designs should be comfortable, empowering, fresh. When an individual walks into my studio for the first time and walks out with confidence, I am at my highest point. I also try to be as efficient as possible in minimizing fabric waste. Typically, I use above 80 percent of a piece of fabric to produce my designs. What is my purpose in this world if not to make it better? 
Do you ever experience creative blocks? How do you handle them?
Of course! As a conscious designer and a small business owner, it is difficult to be creative, inclusive, and conscious of the world I'm passionate about and also consider the practical needs of my business. However, as a creative, I operate much better in extreme environments. And I've designed a counter creative block that I've incorporated into my daily routine. I take a certain amount of time every day to dream and create from that dream. And then, I go back to evaluate probabilities and consciousness.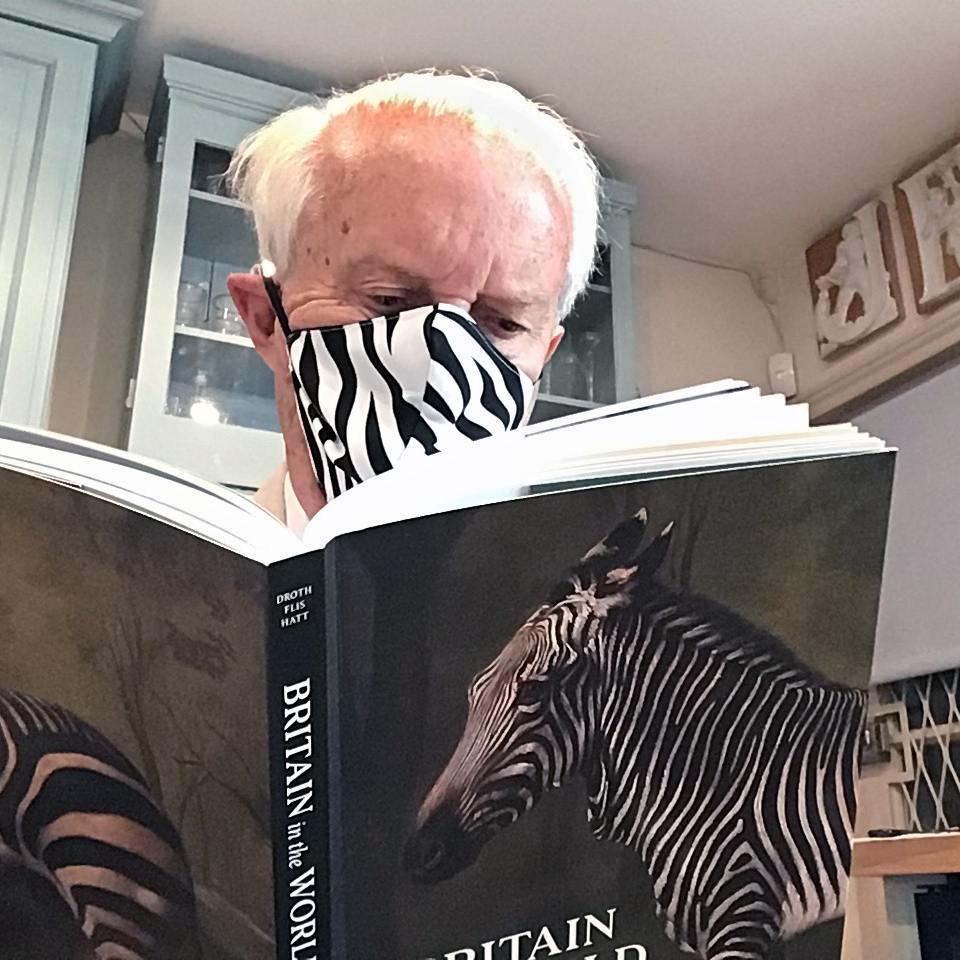 How did you come up with the idea to start making masks?
I used to work at Yale New Haven Hospital as a surgical tech. We always wore masks in the operating room. Once the CDC recommended everyone wear face masks to help protect others and slow the spread of COVID-19, I decided to use my experience with procedural masks together with my design expertise to create a cloth mask that would be comfortable to wear for long periods when people had to leave their homes for essentials.
These masks are so comfortable and easy to breathe in. What led you to the unique design?
Thank you! I'm glad you think so. I designed my mask with a space in front to fit the shape of a face without pressing on the nose or mouth, so breathing is easier. The double loop medical ear masks were uncomfortable behind my ears, so I created the single strap mask. It sits across the crown of the head, making a good fit. Also, it's easy to pull it down and have it around your neck, so you always have it but don't have to hold it when not using it. However, I created an ear loop mask to accommodate clients who preferred that style.
What is the biggest lesson that you have learned during COVID-19 pandemic?
It may sound trite, but it is still true: I've been fortunate to live an extraordinary life with frequent reminders of how precious life is. The pandemic has affected almost everyone globally. Whether you are suffering from the illness yourself or the loss of a loved one(s) to COVID or struggling to make ends meet and take care of yourself and the ones you love in this challenging economy and sociopolitical climate, everyone has been affected. I feel this more deeply now as a Jamaican immigrant in the US, raising my sons here with the belief that they should have equal opportunities as every other individual in the US. COVID-19, and all its many repercussions, have just affirmed my values to be even more grateful for all the opportunities for myself and my family as well as everything I can do to support and create opportunities for my communities. I am constantly reminded that nothing in this life is certain. I have renewed energy to be more assertive in my personal life and my design world.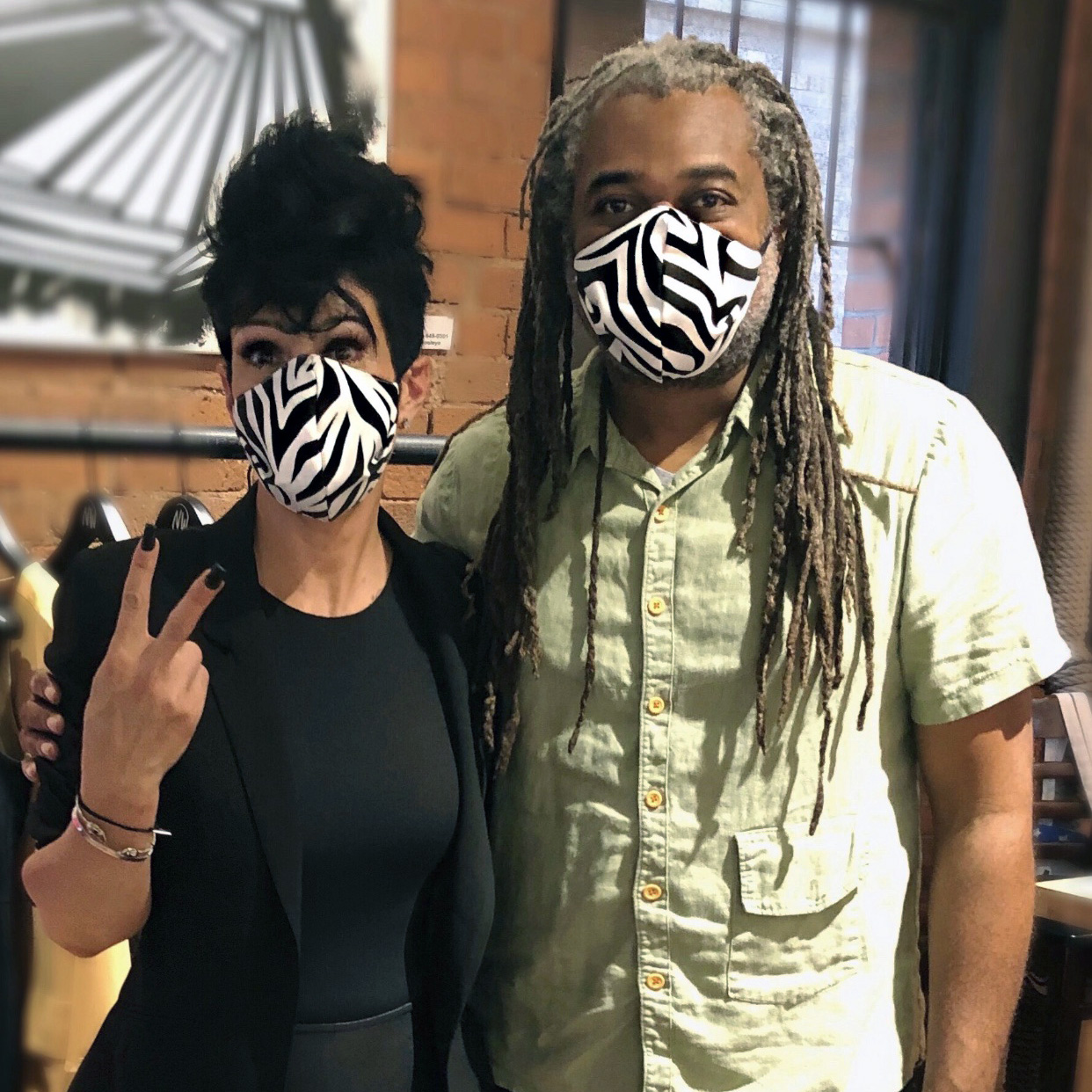 How has the pandemic influenced future collection designs?
Since I started out using the material in the studio, I've actually made several masks that matched the collections I already had. Even with the new norm of mask wearing, and several months of many people staying home, people still want to look their best and be fashionable. I'm planning to continue making matching face masks. In fact, I'm currently working on a new design that incorporates a mask that is only visible when you want it to be.
If you could go back in time and tell young Neville one thing before beginning your career, what would it be?
If I had that opportunity, I couldn't say just one thing! I would say: Make sure Now Neville stays true to Young Neville. Keep the same optimism, continue to be fearless, strive for the impossible. Dream beyond dreams. Don't be angry at your present circumstances. Focus on the positive aspects. Remember there are people who are less fortunate. Continue to love. Know that callaloo was delicious and healthy and not just available. Sometimes we think because we don't have a particular way of life that we may be less fortunate than so many others. Now when I look back at Young Neville, I feel ever so much more fortunate. Young Neville lived a privileged childhood. And Now Neville understands that, though circumstances are different, LIFE is still privileged.