Talks
Art in Context | Naming Marcus: Joshua Reynolds's Portrait of Charles Stanhope and Marcus Richard Fitzroy Thomas
Victoria Hepburn, Graduate Research Assistant in the Department of Paintings and Sculpture at the Yale Center for British Art
About this program
Victoria Hepburn will discuss Marcus Richard Fitzroy Thomas, the previously unnamed boy in Reynolds's portrait of Charles Stanhope, third Earl of Harrington. The Yale Center for British Art's retitling of the painting in May 2022 marked the first time in its 240-year exhibition history that both sitters were named. This talk will outline recently updated research into Thomas's life and will explore how the recovery of his identity may bear upon a new interpretation of the portrait.
About Victoria Hepburn
Hepburn, a PhD candidate in Yale's Department of the History of Art, is a specialist in mid-nineteenth-century British art. In 2019, she was co-curator, with Judith Stapleton and Tara Contractor, of the YCBA's exhibition Unto This Last: Two Hundred Years of John Ruskin. She is currently a graduate research assistant in the Department of Paintings and Sculpture at the museum.
Art in Context
Presented by faculty, staff, student guides, and visiting scholars, these gallery talks focus on a particular work of art in the museum's collections or special exhibitions through an in-depth look at its style, subject matter, technique, or time period.
Extended reading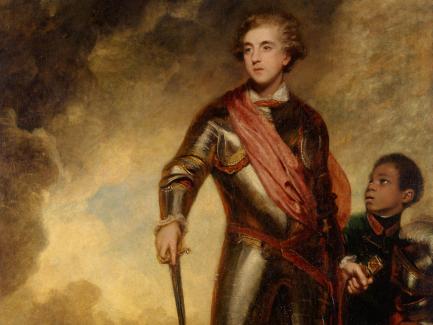 Naming Marcus