Yale Center for British Art welcomes Elizabeth Wyckoff, Curator of Prints and Drawings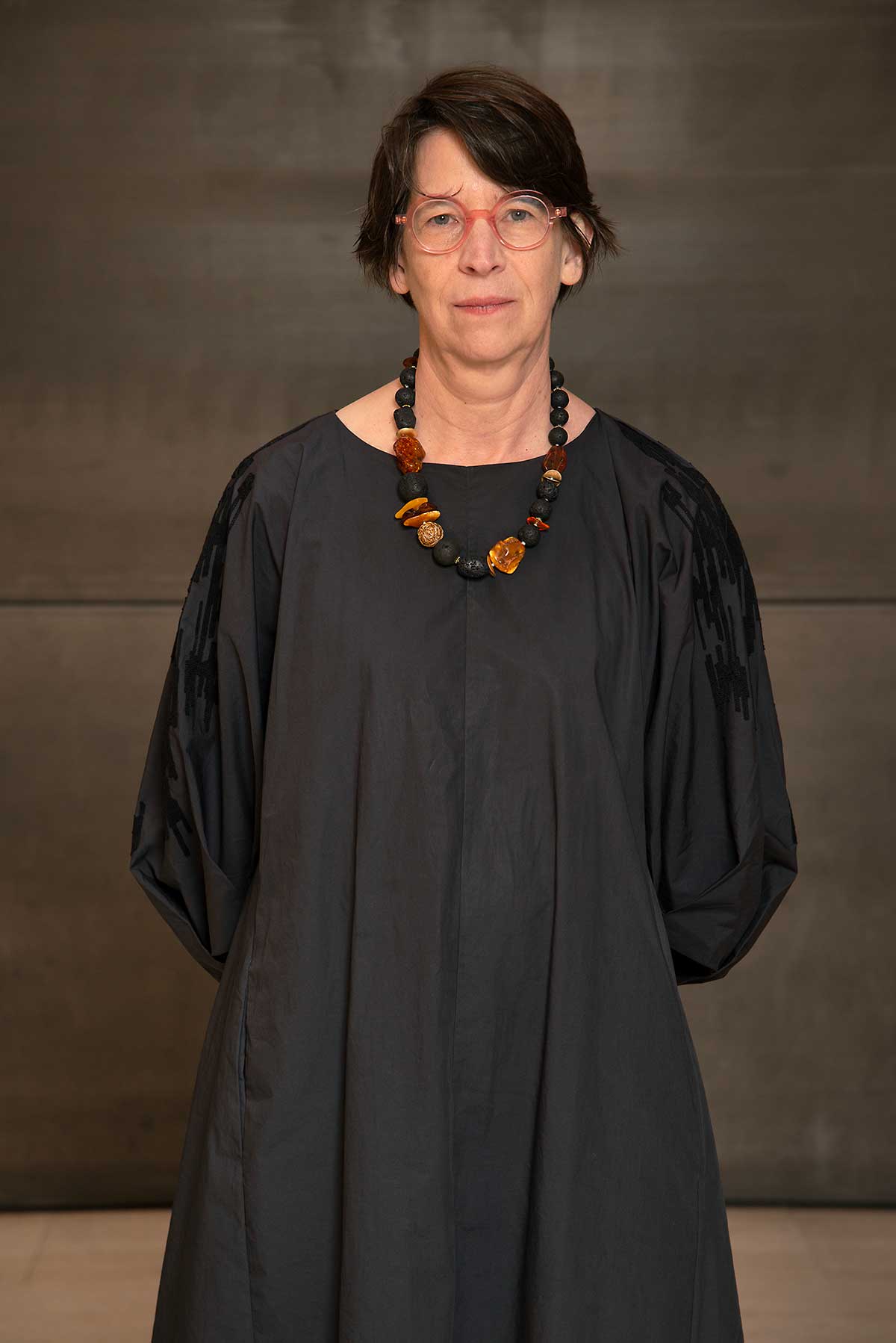 New Haven, CT (October 10, 2023) — The Yale Center for British Art (YCBA) announces the appointment of Elizabeth Wyckoff as Curator of Prints and Drawings, following an international search. Wyckoff, who was formerly Curator and Department Head of Prints, Drawings, and Photographs at the Saint Louis Art Museum (SLAM), joins the YCBA in October. 
"Elizabeth is an accomplished art historian and curator whose deep knowledge and extensive background working with prints and drawings collections will greatly benefit the museum and support its curatorial vision," said Courtney J. Martin, Paul Mellon Director. "The hiring committee was impressed by the range of her scholarship. It is a pleasure to welcome her to our senior curatorial team."
In her new role at the YCBA, Wyckoff will be responsible for the Prints and Drawings department, overseeing the collection and developing programs for display, exhibitions, and publications. The museum's renowned collection of more than 56,000 works on paper includes drawings, photographs, prints, and watercolors from the sixteenth century through the present. 
"I am delighted to welcome Elizabeth to the YCBA to steward our exceptional holdings of works on paper," said Martina Droth, Deputy Director and Chief Curator. "Elizabeth's expertise and experience will create exciting new possibilities for our exhibitions program and for raising the profile of our collections."
Wyckoff brings more than three decades of curatorial and museum experience to the YCBA. She served as the Curator and Department Head of Prints, Drawings, and Photographs at SLAM starting in 2010. She previously held curatorial positions in the prints and drawings collections of the Davis Museum at Wellesley College, the Metropolitan Museum of Art, and the New York Public Library. 
"The Yale Center for British Art has an extraordinarily deep collection that reaches surprisingly well beyond what might be expected for a focused institution, as well as a diverse and inspiring set of exhibitions and programs," Wyckoff noted. "I very much look forward to joining my colleagues in continuing to build and expand upon the museum's impressive history." 
During her tenure at SLAM, Wyckoff curated numerous exhibitions and oversaw several transformative acquisitions, from old masters to contemporary prints and drawings. She co-curated Catching the Moment: Contemporary Art from the Collection of Ted L. and Maryanne Ellison Simmons (2022) and Learning to See: Renaissance and Baroque Masterworks from the Collection of Phoebe Dent Weil and Mark S. Weil (2017), which both celebrated major acquisitions, and co-edited their accompanying catalogues. Other recent exhibitions Wyckoff organized and co-organized include Graphic Revolution: American Prints 1960 to Now (2018); A Decade of Collecting Prints, Drawings, and Photographs (2016); and Beyond Bosch: The Afterlife of a Renaissance Master in Print (2015). While at the Davis Museum, she co-curated the acclaimed exhibition Grand Scale: Monumental Prints in the Age of Dürer and Titian, which traveled to the Yale University Art Gallery in 2008.
Wyckoff has lectured and published extensively on subjects ranging from sixteenth-century historical prints to contemporary works on paper. She received her BA from St. Lawrence University and her PhD from Columbia University with a specialization in early seventeenth-century Dutch printmaking. 
About the Yale Center for British Art
The Yale Center for British Art (YCBA) houses the largest collection of British art outside the United Kingdom, encompassing works from the fifteenth century to the present in a range of media. The museum offers a vibrant, year-round program of events and exhibitions in person and online. Presented to the university by collector and philanthropist Paul Mellon (Yale College, Class of 1929), the YCBA opened to the public in 1977. The museum is currently closed for building conservation and will reopen in 2025. Visit the YCBA at britishart.yale.edu, and connect on Facebook, Instagram, X, and YouTube @yalebritishart.