Over a seven-decade career, Bridget Riley (b. 1931) has used color, line, and geometric pattern to explore the dynamic nature of visual perception in paintings, drawings, and screen prints. She first achieved international prominence in the early 1960s with her distinctive black-and-white paintings, their rhythmic lines and curves appearing to vibrate across the canvas. Since then, Riley has relied on deceptively simple shapes to startling effect. Working in series, the artist gradually expanded her palette, introducing gray tonal variations before shifting to vivid color juxtapositions. Riley's arresting paintings harness the disruptive and harmonious relationships among color, line, and form with compositions of remarkable complexity and vibrancy.

Selected by the artist and displayed on two floors, the works in this exhibition comprise the largest survey of Riley's work in the United States in twenty years. The show opens with an in-depth examination of Riley's seminal monochrome paintings of the 1960s on the third floor and presents the full range of her oeuvre in color on the second floor. Assembling Riley's most iconic paintings alongside rarely seen works, the exhibition traces the evolution of her deep engagement with the fundamentals of visual perception. 

"Looking carefully at paintings is the best training you can have as a young painter," Riley has said of her deep appreciation of the work of painters of the past. For this exhibition, she has selected an oil study by John Constable (1776–1837) from the Yale Center for British Art and a watercolor by Eugène Delacroix (1798–1863) from the Yale University Art Gallery to hang alongside her work.

Bridget Riley: Perceptual Abstraction was conceived by the artist in collaboration with Courtney J. Martin (Yale PhD 2009), Paul Mellon Director, Yale Center for British Art, working with Maryam Ohadi-Hamadani, former Postdoctoral Research Associate, with the assistance of Martina Droth, Deputy Director and Chief Curator; Charlotte Lefland, Senior Curatorial Assistant, Prints and Drawings; and Rachel Stratton, Postdoctoral Research Associate.
Bridget Riley Prints
In conjunction with the exhibition, a complementary display of Bridget Riley prints from the YCBA's collection is on view in the Study Room. Learn more about these works here.
Publication
The Yale Center for British Art will offer free of charge a digital publication, Bridget Riley: Perceptual Abstraction, which explores Riley's long and prolific career—her early, energetic black-and-white work, her experimentation with gray, and her signature innovations with color and arresting patterns. The catalogue includes essays by Maryam Ohadi-Hamadani, Bridget Riley, and Rachel Stratton.
Film
Watch our film created on the occasion of the exhibition. The conversation with Bridget Riley and Courtney J. Martin took place in London on March 23, 2022.
Exhibition Tours
Saturdays and Sundays at 2 pm
Join our museum docents for a tour of the exhibition. 
Related Gallery Programs
Perceptual Abstraction: Poetry Readings
Tuesday, Friday, July 22, 1 pm
Bob Holman reads his original poetry inspired by the work of Bridget Riley in the exhibition galleries.
Related Online Programs
Bridget Riley Symposium
Saturday, May 14, 9 am–5 pm

Panels, 9 am–noon; 1–3 pm
Respondent, James Meyer (Yale BA 1984), Curator of Modern Art, National Gallery of Art, Washington, DC

Keynote Conversation, 3:30–5 pm
Anoka Faruqee (Yale BA 1994), Professor and Co-Director of Graduate Studies, Painting and Printmaking, Yale School of Art; and Pamela Lee (Yale BA 1988), Carnegie Professor of Modern and Contemporary Art, Department of the History of Art, Yale University; moderated by Molleen Theodore, Associate Curator of Programs, Yale University Art Gallery

at home: Art in Context Talks
Tuesday, March 29, 12:30 pm
Prints by Bridget Riley
Charlotte Lefland, Senior Curatorial Assistant, Prints and Drawings, YCBA

Tuesday, April 26, 12:30 pm
Bridget Riley Paintings
Rachel Stratton, incoming Postdoctoral Research Associate, YCBA

Tuesday, May 10, 12:30 pm
Alex Bacon, Curatorial Associate, Princeton University Art Museum

Tuesday, June 28, 12:30 pm
Lindsay Caplan, Assistant Professor of History of Art and Architecture, Brown University

Tuesday, July 19, 12:30 pm
Moran Sheleg, Associate Lecturer, Courtauld Institute of Art

at home: Digital Docent Tours
Thursdays, 12:30 pm: March 31, April 28, May 26, June 30, and July 21.

at home: In Conversation
Friday, May 6, noon
The Im-perceptible
Richard A. Shiff (Yale PhD 1973),
Effie Marie Cain Regents Chair in Art, The University of Texas at Austin

Friday, June 17, noon
Material Concerns: Preserving Appearance
Sandra Amann, painting conservator, Amann+Estabrook Conservation Associates, in discussion with Mark Aronson, Deputy Director and Chief Conservator, YCBA.

Friday, July 8, noon
Bridget Riley's Drawings: From Studio to Museum
Cynthia Burlingham, Deputy Director of Curatorial Affairs, Hammer Museum, Los Angeles; Jay A. Clarke, Rothman Family Curator, Prints and Drawings, The Art Institute of Chicago; and Rachel Federman, Associate Curator of Modern and Contemporary Drawings, The Morgan Library & Museum, New York; moderated by Rachel Stratton, Postdoctoral Research Associate, YCBA.
Top image
Bridget Riley, New Day (detail), 1988, oil on canvas, courtesy of the artist © 2022 Bridget Riley. All rights reserved.
Extended reading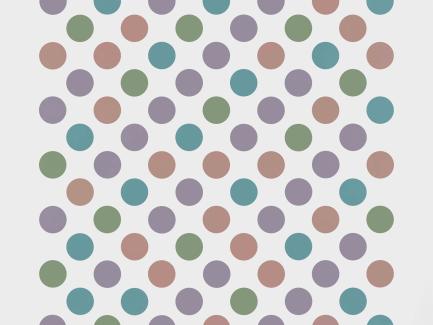 Press Release
Announcing "Bridget Riley: Perceptual Abstraction"